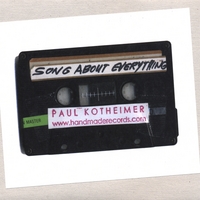 SONG ABOUT EVERYTHING
This virtual box set MP3CD contains over 5 hours of music. 100 songs. Twenty folking years of DiY poetical, personal, and political acoustic music lovingly collected from all of Paul Kotheimer's releases on the hand-made record label and rendered onto a single disc as audiophile-quality 320kbps mp3s.
Songs 1-50 can be downloaded from this iTunes link.
Songs 51-100 can be downloaded from this iTunes link.
The Incomplete Song Lyrics are available here
The Complete Credits are available here
Copies of the disc and mp3 downloads are available at CDBaby
New Release
HOME-GROWN ROSES
This "treasure trove of short stories in song" was produced over many months during 2003 and 2004. It features recording collaborations with home studio enthusiast and multi-instrumentalist David Tcheng along with cameo appearances by Russell Clark and Oliver Steck of the Dysfuctionells, drummer Sean Kutzko, and vocalists Darrin Drda and Beth Simpson. All tracks from HGR are now available on the SONG ABOUT EVERYTHING virtual box set, as well as on iTunes and CDBaby. You can also special-order a handsome Home-Grown Roses sticker by e-mail! Only a dollar!
HOME-GROWN ROSES is also available at CDBaby. Every song on Home-Grown Roses is also on Song About Everything.
Individual tracks are available on iTunes.
August 2004
All titles from the hand-made back catalog are available as hand-packaged hand-made collector's item one-off autographed CD's delivered by mail on a special-order-only basis. E-mail the artist directly for details. PK@handmaderecords.com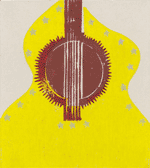 SERIOUS FOLKING MUSIC
Political songs as activism for the 21st century, featuring musical and artistic guests from all over Urbana and elsewhere: Paul Kotheimer teams up and sings along with Jolie Rickman, Gina Young, and Sprout of New York's ART-CAR activist music touring ensemble; the Anarchist Chorus of Urbana; Kate McDowell; Urbana City Council member Danielle Chynoweth; Radical Cheerleader Karina Lepeley; Darrin Drda and Bob Cook; WEFT/RadioGirl co-ordinators Sehvilla Mann and Sarah Carsey, and others.
SERIOUS FOLKING MUSIC was produced during Paul's residency at the School for Designing a Society. It is duplicated and distributed in part as an outreach and fundraising effort of the Urbana-Champaign Independent Media Center.
Your copy of SERIOUS FOLKING MUSIC comes in a one-of-a-kind blockprinted cardstock DISCFOLIO package designed by amber moore. The liner notes include a transcript of a conversation between PK and William Gillespie.
Release date: August 2002
113 CAROLINA AVENUE
Songwriter Paul Kotheimer spent two months in seclusion at the makeshift Beachhouse Studios in Michigan City, Indiana, in the summer of 2000. From that period of intense work on the craft of the self-recording songwriter comes this amazing collection of thirteen vividly performed and finely produced short stories in song--how's that for tooting our own horn?
As always, P.K. plays almost all the instruments, but this latest record features cameo appearances from many regional music legends.
Release date: November 2000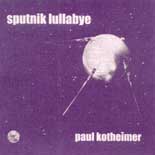 sputnik lullabye
Kotheimer's last work of the 1990's has been hailed as an "apocalyptic acoustic-electric Y2K White Album," and seeing as that Kotheimer was born the very week The White Album was first released, well... we're not sure what to think. We hope you'll know what to think: That this batch of demos from Hand-Made Studios is one of indie acoustic music's best kept secrets, full of vivid storytelling and magnificent songcraft (or something of that nature).
Release date: December 1997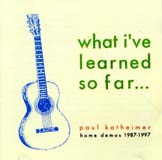 what i've learned so far
This disc is literally filled to capacity--22 songs spanning ten years of work from "celebrated songsmith" and "no-budget recording legend" (says who??) Paul Kotheimer. Featuring a live recording of P. K.'s absolute smash hit "Day Job," as well as copious gems from DOG HEAVEN, ESSENTIAL DEMO RECORDINGS, and TYPEWRITER, your collection of Paul Kotheimer discs simply will not be replete without the CD affectionately known as "Wilsf," (pronounced "wilsf.")
Release date: December 1997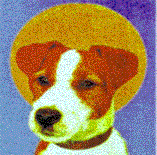 Dog Heaven
This long-awaited CD re-issue, originally released on cassette in 1996, is a collection of acoustic 4-track and live-to-digital-2-track home demos. It's been digitally remastered--and it sounds better than ever! Hailed as a "pensive and mature solo acoustic release" (whatever that means...), Dog Heaven contains about 45 minutes of music, featuring unheard-of classics like "Mitchell, I Remember," and "The Girl Who Could Fly."
Re-release date: February 2000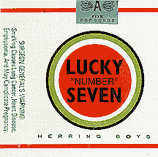 LUCKY NUMBER SEVEN
Kotheimer led the band Herring Boys from 1995 to 1997. This five song CD-EP was produced by sound engineering guru Mark Rubel at Pogo Studios in 1995 and 1996. It features full electric band arrangements of could-be number one hits like "Don't Call Me," as well as a string arrangement for members of the Champaign Symphony (of Champaign, Illinois). It's available from SPUR Records.
Release date: January 1997
Dear Abby (b/w This Town Ain't Big Enough)
The premier release on the short-lived indie label known as Nihilator Records (and P.K.'s only 7" to date) features Kotheimer on all the instruments and singing, with backing vocal help from legendary songsmith Rich Krueger.
7-inch vinyl available by SPECIAL ORDER ONLY.
Release date: March 1994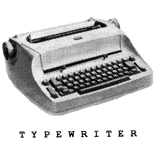 T Y P E W R I T E R
First released on cassette in 1993, this CD-EP contains some of the earliest available 4-track demos by Paul Kotheimer, from the now defunct home studio at 9317 Kenton. "Acoustic americana replete with literary allusions for extra credit," is the sound-byte, but don't believe everything you read. Hear this vintage piece of work for your own self!
Re-release date: February 2000